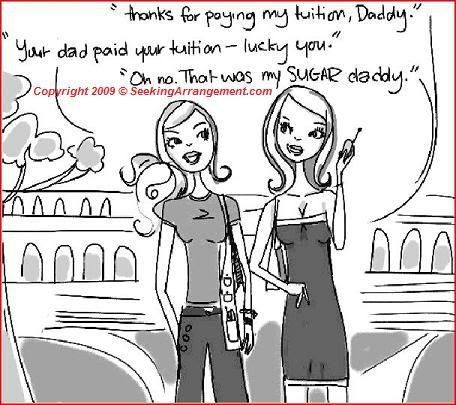 "Saddled with piles of student debt and a job-scarce, lackluster economy,
current college students and recent graduates are selling themselves to pursue a diploma or pay down their loans
. An increasing number, according to the owners of websites that broker such hook-ups, have taken to the web in search of online suitors or wealthy benefactors who, in exchange for sex, companionship, or both, might help with the bills."
"Rich guys well past their prime have been plunking down money for thousands of years in search of a tryst or something more with women half their age -- and women, willingly or not, have made themselves available.
With the whole process going digital, women passing through a system of higher education that fosters indebtedness are using the anonymity of the web to sell their wares and pay down their college loans
."
"Most of these young women have debt from school," says Jack, who finds most young women also carry an average of $8,000 in credit-card debt. "I guess I like the college girls more because I think of their student debt as good debt. At least it seems like I'm helping them out, like I'm helping them to get a better life."